Research & Development
Research & Development is critical to continuously enhance the quality and efficiency of work processes at all our manufacturing units. R&D is about being on the cutting edge of technology in an environment that is placing increasingly complex demands in all products.
After years of tracking key industries extensive experience & knowledge along with primary research, LRW has gained the distinction of delivering only high performance products to the customers. Research and Development at the company is aimed at designing products that meet the vast and growing demands of consumer related to performances and innovation. We also believe in and work towards continuously enhancing the quality and efficiency of work processes at all manufacturing units.
Benefits of R&D
Making components more reliable & safe
Increasing performance
Increasing efficiency in manufacturing
Maximizing customer satisfaction
Reducing environmental impact
Making components more affordable
Supporting the specific needs of the end user's technical requirements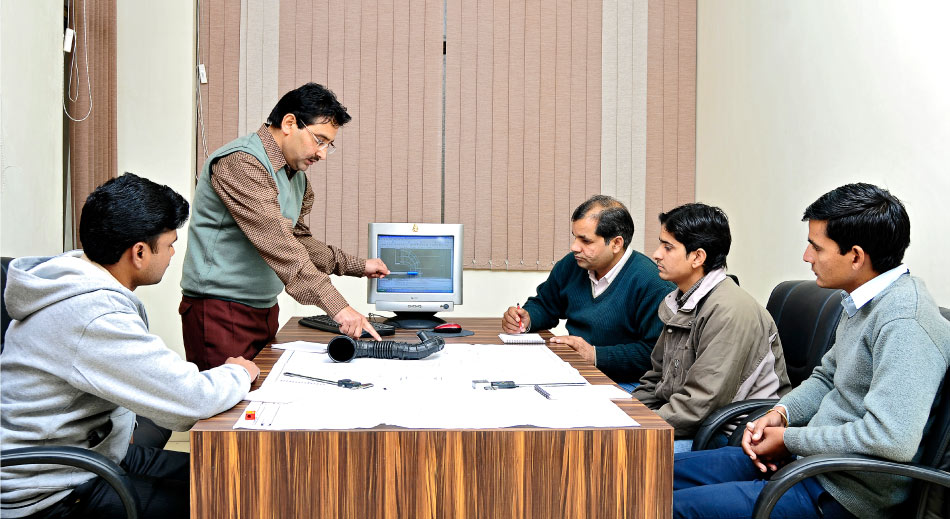 Design
Product designing is the primary stage of product development and this is where the innovative aspects come into picture. At LRW, we have a dedicated design section where the engineers devise new techniques to offer improved, enhanced and better products to the customers.
Tool Room
LRW has setup tool room with latest tools and equipments and the company has also established tie-ups with several vendors for latest CNC Machining Centres, Turning Centres, Grinders and EDM Machines.
The company ensures timely development of various types of moulds, jigs and fixtures for various purposes.
Training
The company focuses on development of its employees and in order to enhance their skills and capabilities, LRW conducts training sessions wherein the employees are given training for using latest machinery.
The company keeps its employees updated with latest technology and quality practices through regular in-house and externally organized training.
Dojo Training