Manufacturing Capabilities
The company has installed 8 Kneaders, 10 Mixing Mills in different sizes, Hose Continues Line 3 nos, 6 Braiding M/C (Vertical), 6 Cold Feed Extruders, 2 Co. – Extruders, 2 Indirect Steam Heated and 7 Direct Steam Heated Vulcanizers. Apart from this, the company has also acquired 2 Steam Heated Boiler and 16 numbers Injection Moulding Machines along with 100 stations Hydraulic presses (30T to 200T).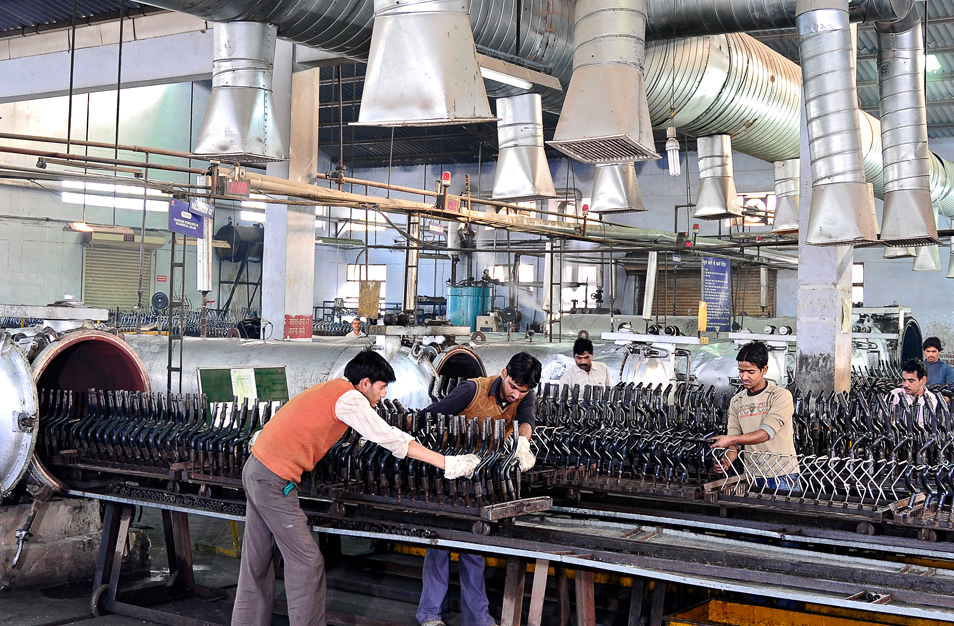 Rubber mixing
Equipped with advance quality dispersion kneaders, mixing mills, the rubber mixing section at Lakhani Rubber Works is an advance setup with semi automatic weighing system where the entire mixing process is carried out with meticulousness.
The mixers play a significant role in determining the quality of the rubber and therefore LRW ensures that the process is conducted through high performance equipments and by skillful labor.
Extrusion
Lakhani Rubber Works manufacturing units are equipped with state-of-the-art continuous extrusion lines where the extrusion process takes place through advanced Cold Feed Extrusion , Co-extrusion, Feeders, Knitting, Cutting, Vulcanization, Pressure Testing, Washing and laser printing machine.
Injection and plastic Mouldling
Moulding division at LRW encompasses various Injection moulding machines (80T to 250T), Compression & Compression Transfer moulding machines ranging from 30T to 250 tones, Plastic Injection Moulding machines for manufacturing plastic components.
LRW manufactured moulded components as per the customer specifications and the moulding section ensures the precision and exactness.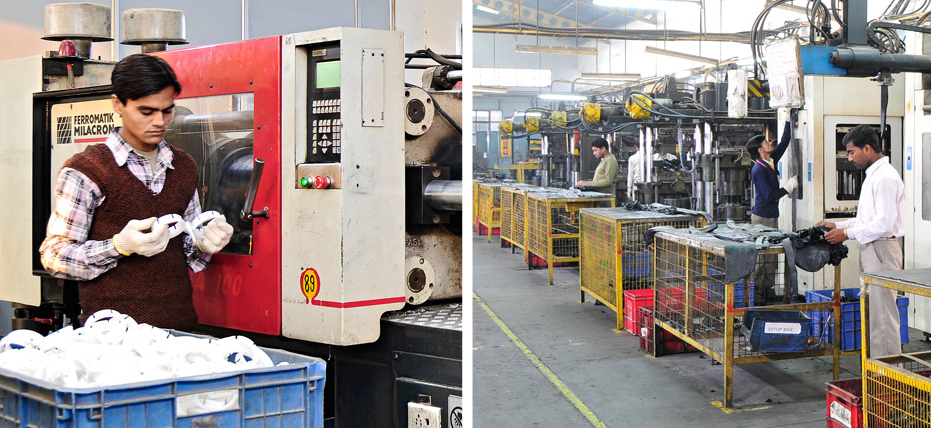 TPE Moulding
Backed by a team of skilled manpower and their proactive approach, Lakhani Rubber is leading the way in custom moulded components through its state-of-the-art TPE Moulding shop. It is backed by the PRESSBLOWER Injection Blow Moulding machine. This hi-tech machining set-up enables the company to produce more précised products with enhanced productivity, and industry's best quality parameters. In the TPE Moulding shop, the company ensures to deliver moulded components which are fully customized as per the customers' exact needs.